Portfoliomanagement easier than ever
Managing a large number of domains should not be a challenge, but effectively and efficiently. The key to success is an intuitive categorization of domains and intelligent and easy to use search and filter options. Of course list and export functions may not be missing.
Still not convinced? Just send Daniel your requirements and we show you how to implement this with nicmanager.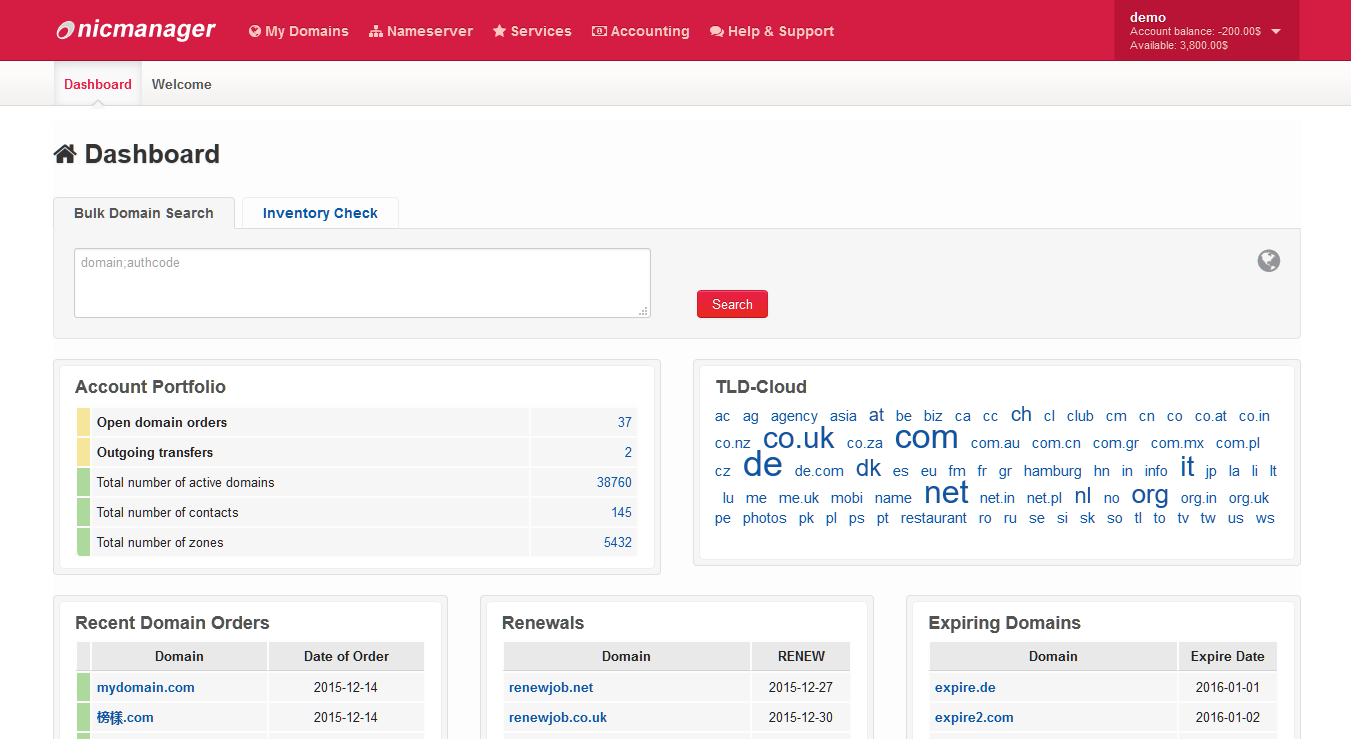 Generic Top Level Domains
Classical generic TLDs such as:
.COM (commercial)
.NET (network)
.ORG (organization)
.INFO (informational)
Country Code TLDs
TLDs with a country-specific reference, e.g.:
.DE (Germany)
.FR (France)
.CN (China)
+300 more
New Generic Extensions
hundreds of new TLDs are coming e.g.:
.BERLIN
.COFFEE
.SHOPPING
+600 more
Bulk administration as it would be only one
One tool for different tasks: nicmanager
Our nicmanager was designed to transfer and handle huge domain portfolios with a very easy to use interface.
To check your domain inventory, just paste a list in inventory checker. Our portfolio manager helps you, getting transfers finally done.
Similar to a single domain, you can run different actions to configure and administrate a lot of your domains in bulk. No matter if you want to update domains, change holder or add TAGs, it always takes you only a few clicks.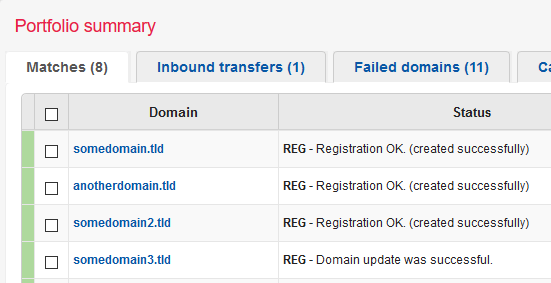 Tagging & Notes
Establish order with smart TAG-categorization
Are you looking for a solution that clearly associate your domains in multiple categories or characteristics?
With nicmanager smart tags, you can label a domain with many categories you want. Simply tag the domain with keywords, project names, sale-label or whatever you want. A single click on a tag lists all domains that link to it.
Notes and comments, such as case of use or sale-history, can be saved directly in nicmanagers domain details.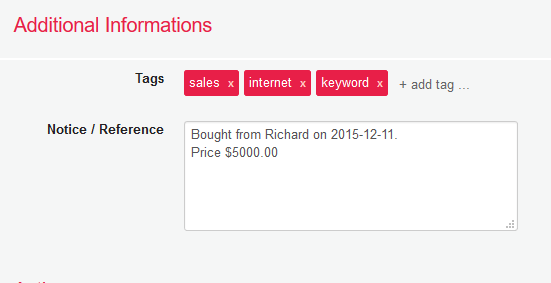 Nameserver and redirect services
It's your choice, how to point your domain to a target.
Foreign nameservers
Use your own or third party nameservers. e.g.: ns1.mynameserver.com
Free nicmanager DNS-service (unicast)
DNS-autoconfiguration with your target IP address
Premium nicmanager DNS-service (anycast)
Ddos protection with anycast DNS service (with costs)
Integrated parkingservices
link your domain to your favorite parking provider e.g. parkingcrew
URL-Redirection
301-redirection to a target URL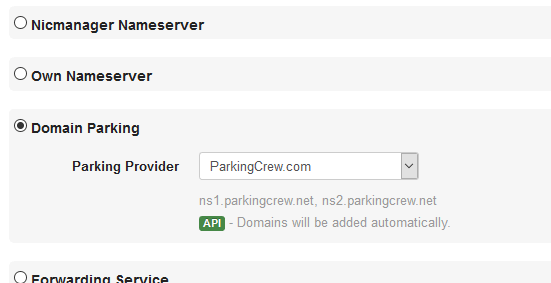 Dozens of tools for more efficiency
You'll wonder how you ever managed domains without them.
Made by domainers for domainers
Timed orders
Start your order on a specified date
Order templates / 2-click registration
Save time by reducing clicks for handles and DNS configuration
DNS templates
Save time to create new valid DNS Zones by
IP wizard
Assist you to find the correct IP address
and many other useful auxiliary functions