Managing transfers
are a cinch.
We know, consolidating domains can be frustating. nicmanager helps you to get your transfers done:
Completed domain transfers
Running domain transfers
Failed domain transfers
Missing domains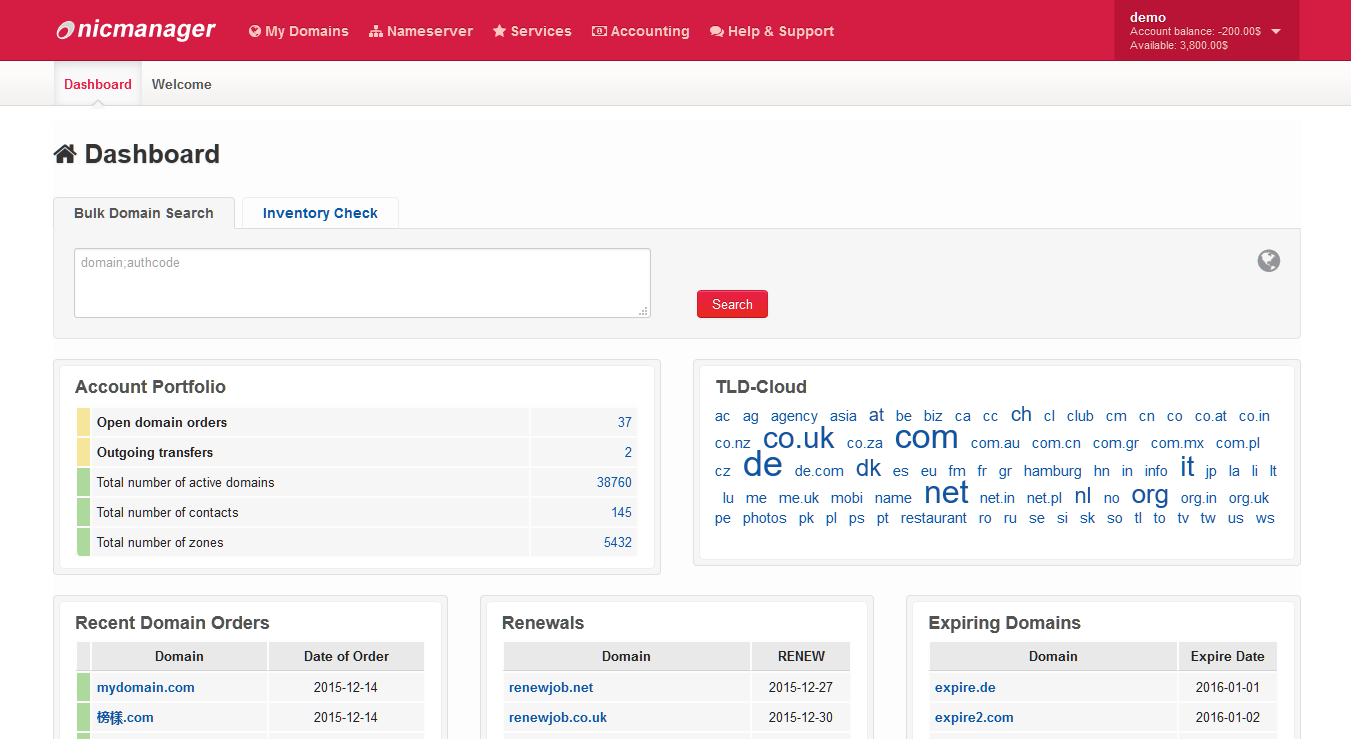 Custom portfolio pricing
Do not waste your time to chase the best rates for each TLD.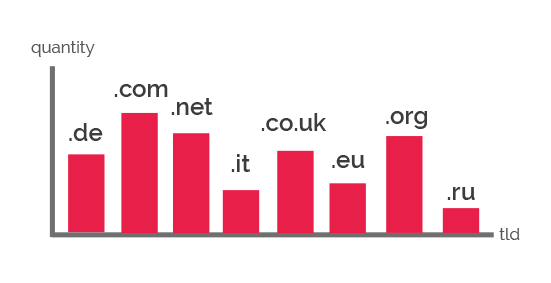 Lay your domains in trustful hands
Interested in transferring a large portfolio of domains?
Please contact our sales team to get a real fair price for your whole portfolio. We just need a scope of TLDs and the related number of your TLDs. Feel free to call a benchmark price for your comparison.
You will receive a custom offer from a personal sales representative. A personal technical account manager is available to develop a consolidation strategy and can assist you throughout the transfer process.
Transfer-Optimization: save money and time
Domain remaining terms, you have already paid for.
Don't leave money on the table
Depending on the responsible registry, nicmanager offers different ways to optimize domain consolidations without losing domain periods, you have already paid for:
1. Transmit remaining terms
Domain transfer is free of charge and you will get remaining terms from the registry
2. Extend remaining terms
Transfer price extends existing remaining terms from the registry.
3. Scheduled transfers
Just start domain transfer timed, near the next renewal date automatically.
Your personal nicmanager representative will be happy to develop a consolidation plan for you.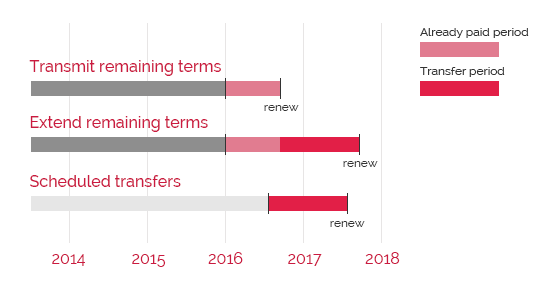 Carefree package: Consolidation as a full-service
Lean back and let our domain experts work for you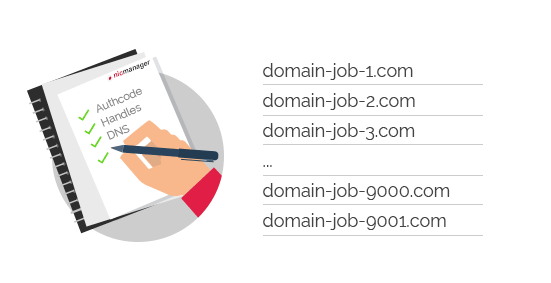 Lay your domains in trustful hands
We manage consolidations for 1 domain up to large portfolios, consisting of many 100.000 domains, without your active intervention.
Requesting authorization codes for transfers from losing provider
Starting domain transfers with the individual preferences (DNS, Handles, Whois-protection)
Approving form of authorization (FOA) emails
Reviewing running and failed domain transfers
Save money and time:
You just have to wait until the work is done!